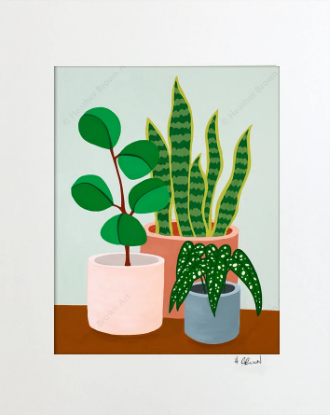 Heather Brown New Released Prints!
"Heather Brown"
Through this pandemic, I like others have had a lot of time to reflect and try and break out of the box we all put ourselves in. While going through the first couple of months of lockdown, I was busy finishing up commissions from the past year. Once I was finished with them I felt a little stuck creatively. I started doing alot of Punch Needle work and after my first very abstract piece, I started to punch needle some tropical plant still life pieces fashioned from what I had at home. Once the punch needles pieces were done, I found myself behind my easel for long hours each day wanting to paint more and feeling completely fulfilled. The result of those times are these four plant still life studies.
I decided to release the reproductions in matted print form, giclee on canvas as well as my fine art paper prints available framed or rolled so you can pick your own frame.
USE 20% OFF Coupon!
Discount Code: HEATHER20