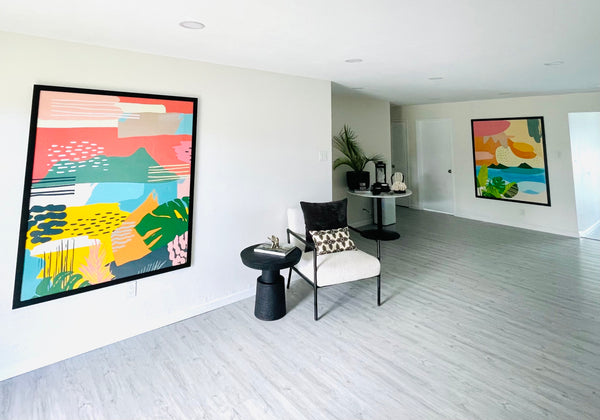 Greenroom Art Services
Greenroom Art Services!
We do custom order! If you want large size or custom art, we can help you!
We work with you to select the ideal artwork for your project, concept and budget. Following an initial consultation, we will source artwork options for your review, specifically catered to your space. If the perfect artwork doesn't already exist, we will work with Greenroom Artists and our in-house team to designers to create your custom piece.