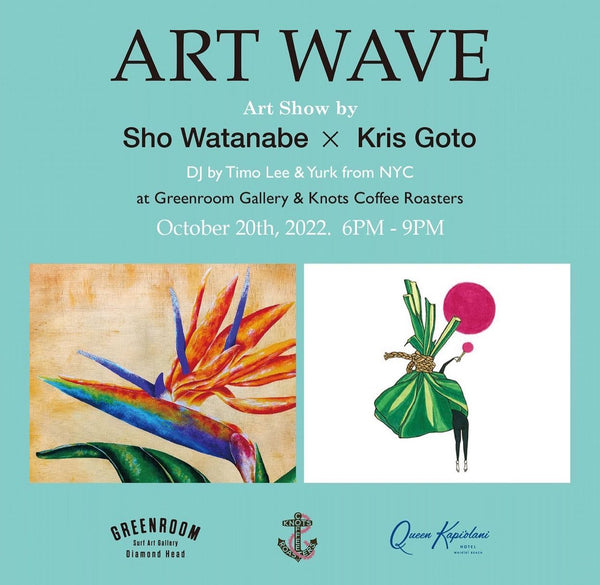 Art Wave by sho Watanabe & Kris Goto on Thursday, Oct 20th!
Aloha!
Greenroom Gallery Diamond Head presentation will showcase "Art Wave" Art Exhibition by Sho Watanabe & Kris Goto. They will be showing new works of art as well as open edition prints. They will be in attendance and will be available to talk story and sign artwork.The show will begin at 6pm and last through the evening until 9pm. This will be a very unique showing and is sure to be a lot of fun. It is free to attend.
Art Wave
Art Show by Sho Watanabe & Kris Goto
DJ by Timo Lee & Yurk from NYC

Date: October 20th, 2022
Time: 6PM - 9PM
Location: Greenroom Gallery & Knots Coffee Roasters
Check in at the Greenroom Gallery beginning at 6:00 p.m. and the first 100 people will receive a free drink ticket (Beer or Wine).